It's one week until the season wraps up and I'll be spending it contemplating who I am cheering for. In the regular season I am cheering for the Flyers so that one of Boston or Detroit winds up missing the playoffs, bu I have little interest in cheering for them after that. I like a lot of the players on the Islanders, so that's an easy fit. And San Jose is pretty much in the same boat, with the added bonus of I can slide into my usual habit of complaining about Spaling and Polak's ice time. Now that Pittsburgh's clinched us our first, I'm pretty much rooting for their quick exit and as many upsets as possible so that pick can move higher and higher in the draft order.
Now, the second last power rankings…
1. Pittsburgh Clinches
This was really just a formality but it's something that can let us all exhale and comfortably go about our lives. In a year where Harrington was injured, Kapanen hasn't had a break out NHL performance, and the best part of the Kessel deal might be the return for flipping Spaling, we really needed this to be a first round pick this season. 
Of course, now the Penguins are sitting with the 4th best record in the league, and a pick that we had once hoped would be closer to the 15-18 range will likely come somewhere around the 22-26, and that's somewhat less exciting.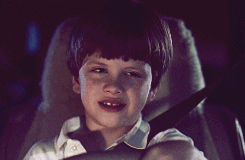 2. One Week to Go
The NHL season is a marathon. A marathon that most people wish was done about 20 games sooner, since the year is usually all but decided by then anyway, but we continue slog through for that sweet, sweet revenue. Maybe I'd feel different if the Leafs were in the playoffs, but I can't imagine the numerous teams that are seeing injuries pop up are two pleased either. 
I've been anxious for playoff hockey for a while, and the Leafs are generally more exciting in the offseason, so it's great that it's almost time for both.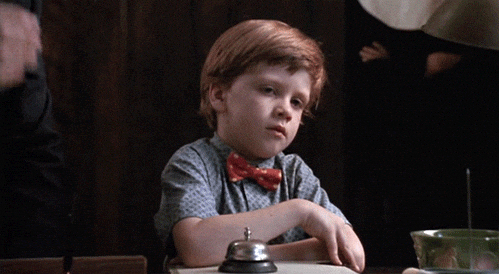 3. Lindberg Debut
The kid is fast. Tobias also picked up an assist in that game, which is nice considering his family was all in from Sweden, originally expecting to see him play for the Marlies this week. While Lindberg still isn't receiving a ton of fanfare, he seems like he's going to be a solid under the radar prospect who could pay off for the Leafs.
4. Nylander Magic
Nylander plays keep away and Greening bangs home his 4th of the season to cut the Red Wings' lead in half pic.twitter.com/ArG8ykzdEK

— Rogers NHL GCL (@RogersNHLGCL) April 3, 2016
Makes plays that are as pretty as he is.
5. Kadri's Rep
Oh noes, Kadri dives. Heaven's to Betsy, Kadri plays dirty. I don't get the outrage over the way he plays, and I certainly don't get why people have the need to deny that he plays this way. Kadri's play more often than not leaves the Leafs with a power play, which on a team that has trouble producing goals is pretty important. So let's embrace Kadri the way we've embraced Komarov, and will likely embrace Leipsic and Soshnikov as well. A little dirty hockey can be a good thing. 
6. Another Solid Bernier Game
Bernier put up a .941 save percentage in the Leafs only win this week. While the Leafs seem to be more interested in finding out what they have with Sparks down the stretch, they may have also built a market for Bernier or convinced themselves that he's worth another shot as the starter next season.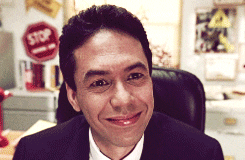 7. Draft Lottery Odds
It looks like it will be next to impossible to catch the Oilers. You can't out tank the masters. Of course, the Oilers really aren't tanking, they are just the most horribly built team in NHL history, and comicly thought they'd compete just because they drafted McDavid, but that's not the point of this. Neither is the fact that most Edmontonians are convinced that next year will be much different.
Thanks to helpful weeks from the Blue Jackets, Jets, Canucks, and Flames, the Leafs have a bit of a cushion on the 29th overall spot, which would see them have a 13.5% shot at the first overall pick. That's nothing to sneeze at. The Leafs do have a fairly light schedule down the stretch, facing the Panthers, Blue Jackets, Flyers, and Devils. The Panthers should want to clinch first in the division as soon as possible, so the Leafs are playing them at the right time. The Flyers need to win out the season if they want to guarantee a playoff spot, so expect a game out them, but the Devils and BJs want to lose just as badly as the Leafs. Hopefully the Leafs hot March is behind them.
8. Cameranesi With The Marlies
Leafs prospect, and University of Minnesota-Duluth Senior, Tony Cameranesi's college career has come to an end. Despite being an excellent skater, and playing in a very defensive system, the numbers on Cameranesi just didn't warrant an NHL contract at this time, so I applaud the Leafs on bringing Cameranesi in on a tryout deal with the Marlies. 
Odds are this deal will see Cameranesi test the waters of free agency this summer, and that's fair, but if not he's a solid option for the Marlies who could very well compete for an NHL contract at some point. Cameranesi is most likely a bottom six player in the future, but with some skill, so I can't really overstate how much joy I have that the Leafs aren't feeling an obligation to locking up lower roster players.
9. CHL Playoffs
The first round of the CHL Playoffs has already spat out Andrew Nielsen, who is now available to the Marlies, but the OHL and QMJHL playoffs should be required watching for Leafs fans in April. Marner, Piccinich, Bracco, Dermott, and Desrocher are all representing the top seeded teams in the OHL, while Timashov and Dzierkals have advanced in the QMJHL. Korostelev's Sarnia Sting are heading into their game seven matchup against the Soo Greyhounds in the OHL Tuesday night. So we'll either see Nikita with the Marlies, or 8 out of the 9 Leafs prospects in the CHL will have moved on to round two.
10. Kapanen Point Watch
I really like Kapanen, and I think he'll be a solid Leaf someday. I think he's still got another year in the AHL, with a few call-ups mixed in, but I think he'll do just fine. That being said, absolutely everyone is getting a point on their call-ups except for Kapanen. I would love to see him get at least one before he has to be sent down to avoid burning a year of his entry level deal. Let's end Kasperi the Boxscore Ghost.
In Closing…