Eight games left, two weeks of Leafs hockey. Only two more Power Rankings after this one until we're all free!!!!
As we near the close of the season, I would like to say to all our readers, "Thank you for being a friend."
1. THE WINNING STREAK WAS FUN
Wow! Three games in a row. Even crazier is 6-3-1 in their last 10. The Leafs have briefly looked like a competitive hockey team. A six game home stand can do that. Teams frequently playing their backup goaltender and feeling comfortable sitting players with minor injuries against you can also do that. I don't want this to take away from the fact that winning is very fun, and frankly we all needed to see this team win, but I also wouldn't take it as the answer to our prayers is as simple as promoting all the Marlies.
2. JONATHAN BERNIER LOOKING LIKE AN NHL GOALTENDER
Jonathan Bernier has looked better of late, largely because the team around him has looked better of late. Generally this isn't as exciting as a large number of the other things on this list, but if this means that the Leafs are willing to stick it out with Bernier for one more year instead of trying to solve their goaltender situation now, they are potentially better off. Reaping the rewards of goaltending panic around a potential expansion draft is the best option for this organization.
3. FRANK CORRADO'S FIRST LEAFS GOAL
After spending the first half of the season as a healthy scratch it's nice to see Corrado get some ice time and make the most of it. By no means is Corrado someone who will be looked to produce offence from the blueline, but it's still exciting to see him finally score as a Leaf.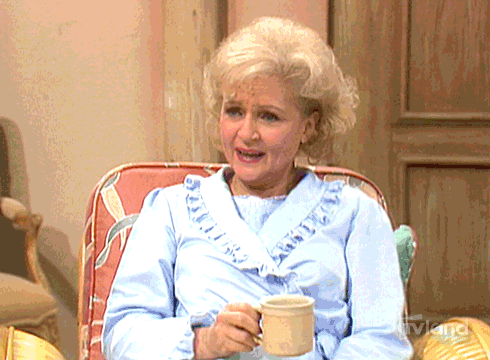 4. NAZEM KADRI 4 POINT NIGHT
Kadri's slow start to the season has plagued people's impression of his point totals and if you ignore October and November, Kadri has probably exceeded most expectations for him from before the season. Unfortunately you do have to count two months of hockey, and people will hold that against him despite the fact he's had a very good year. Seeing Nazem put up four points can be an amuse bouche for a very exciting 2016-17 season.
5. NYLANDER'S 3 POINT NIGHT
He doesn't need to score a single point because he has that beautiful hair, but Nylander scored 3. In one night. Against his hometown Calgary Flames. I sure would like to take him for soft serve ice cream to celebrate.
6. BOZAK RETURNS
IT WASN'T AS BAD AS WE THOUGHT!
Seriously, Bozak creating value for himself is only a good a thing, and we can once again only hope that he's part of the overhaul we've been promised this summer.
7. CONNOR BROWN'S FIRST NHL GOAL
Scoring a game tying goal to send your team into overtime where they eventually pull out a win is a pretty exciting first goal to have. Picking up 3 points in your first week in the NHL isn't too shabby either.
8. MILAN MICHALEK LOOKS LIKE AN NHLER
Yeah, we kinda knew he was one, but the fact that he doesn't look like a half bad one is pretty darn exciting. Michalek and Greening have turned into a couple of found wallets from the Phaneuf trade, and at the very least help fill out the Leafs roster for the next season in one of the best possible ways.
9. PITTSBURGH'S COMFORTABLE
Will seven games remaining for each the Wings and Pens, the Wings would somehow need to win four more games than the Pens in that time frame to knock them out of a playoff spot, so relax, the Leafs are going to have two first round picks this summer. We can now start actively cheering against the Pens who are making the pick worse with every win.
10. MAKING PEACE WITH NOT BEING 30TH
The Leafs have a two point advantage over the Oilers who somehow have four games at hand. As bad as the Leafs are, they are probably going to win at least one of those games, if not two at the rate they've been going. To add to the dog fight, the Canucks are also at 67 points with a game at hand, and Blue Jackets, Flames, and Jets are all sitting at 68.
In typical fashion the Leafs could blow a season worth of tanking in two weeks (see Gerber, Martin) and wind up with a much later pick than expected. Amazingly this does not bother me as much as it should.
The big incentive for tanking in my eyes is having the 31st overall pick in the second round, which is a pretty nice way to start day two of the draft, but even not having that isn't the end of the world. 
If the Leafs lose out the lottery, I am very comfortable with about 8 different players that would find their way in the 4-12 range of the draft, and if the Leafs don't have first dibs, I am still comfortable with who they'll have. They miss out on Chychrun, I guess we get Sergachev. Didn't get Keller, I guess we take McLeod. No Nylander, might as well draft Dubois. It's that easy. So relax. Our Leafs fandom has conditioned us to know we weren't getting one of the top three picks anyway.
IN CLOSING…