Three more weeks until the season is officially come to an end. We were promised a painful season, but honestly this season has been a breath of fresh air compared to the last decade. There are players with promise, there seems to be actual systems that work that have been put in place, and a top five draft pick looks like a virtual guarantee as well. No complaints here, but the week is young. 
1. WIN STREAK
The Leafs are 4-2-1 in their last seven, they had a two game win streak, and they still have a comfortable 3 point cushion on 30th overall. What more can you ask of this team?
2. MORE NYLANDER HOTNESS
If all Nylander did was look handsome that would probably be enough, but he can also score handsome goals. That shot couldn't have been any more pretty if it was William's hair.
3. CONNOR CARRICK SCORING MACHINE
The Leafs have been lacking in reliable right shooting defenders throughout the season, so adding Carrick, who has been able to put up a couple of goals this week, seems like it could be the highlight of the trade deadline. Already TLN is having the internal debate over whether Marincin or Carrick is worthy of the 3rd protection spot for the Leafs if an expansion draft happens next year.
4. THE DEBUT OF THE GOAT It went about as well as most people would have expected, but in the year of "everybody gets a taste" it was his time and it gives Gauthier and the Leafs organization a good assessment of what he needs to do to find his way to the NHL.
5. CONNOR BROWN'S FIRST GAME
Similar to Freddie Gauthier, Connor Brown made his debut and had it be a little underwhelming compared to some of the other Marlies callups. Brown is a player who has a lot of good qualities to his game and if he adds the speed to go with the rest of his tool kit he could be a long term pro. For now he looks like he'll play a significant role on the Marlies in the coming seasons and that's not necessarily a bad thing considering how the Leafs want to develop their prospects.
6. FIRST GOALS FROM THE ELDERS
Goals from Michalek, Ben Smith, and Martin Marincin this week were all their first as Leafs. Michalek gave the Leafs a little taste of what might be valuable to them come next trade deadline or even over the summer if they are looking to shop him. Marincin's goal looked like something you'd expect from someone who has more than 2 career NHL goals.
7. MARLIES CLINCH A PLAYOFF SPOT
This was gonna happen eventually since the Marlies are having one of the best seasons in AHL history, but it's official now and with it the promise of some meaningful hockey being played in April-June in Toronto. 
8. LEAFS MATHEMATICALLY ELIMINATED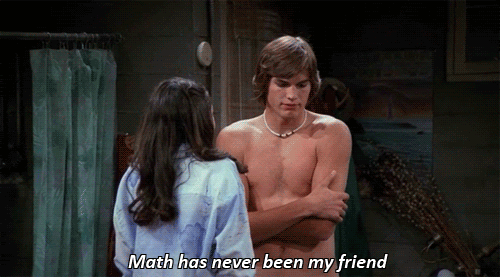 Just checking off another box on our road to the entry draft.
9. SEXXXY GOALIES
It's kinda flattering that the Leafs would consider signing a goaltender who looks so much like me. 
While I can't say the Leafs recent history with pursuing SHL goaltenders leaves me with a ton of confidence that Mantas will be the goaltender of the future. I do love finding wallets and if this experiment doesn't work out next summer should have an untold bounty of available goaltenders to sign/trade for.
10. DRAFT LOTTERY DATE SET
April 30th has just become potentially a very important day in Leafs history. While landing Auston Matthews would be great, and Laine or Puljujarvi would make excellent consolation prizes, the Leafs are still going to be sitting in a nice spot no matter what. There are worst things that could happen than being forced to upgrade their blueline with Chychrun.
In Closing…