Yeah, so there's a lot of new players to look at this week. Either via trade, via call-ups, and there's good chance a ticket usher was thrown in a Leafs jersey by mistake. Since we've got a number of new faces to work with, this should be an exciting, gritty reboot of player power rankings and we'll get to introducing you to the new roster.
1. William Nylander
How do we not put Nylander here? Nylander is love. Nylander is life. In twenty years we'll look back on this day with fondest because this will be the start of our cup destiny.
2. Morgan Rielly
Shout out to that really good guy who has stuck around. Rielly finally gets to hang with some friends his own age, and that should be exciting for him. Even more exciting for him is that there are forwards on the team who can finish on the opportunities he creates.
3. Jake Gardiner
If we're talking about Rielly we should probably talk about that other really good defenceman. Gardiner's likely going to enjoy working with some additional speed from Nylander, Kapanen, and Soshnikov, and this should make 3 on 3 OT even more fun.
4. Nazem Kadri 
Thank goodness that Naz is still here and isn't on his way to St. Louis as rumoured. Not that St. Louis didn't have nice things to offer up, but the idea of dropping a talented center who is just entering his prime certainly wasn't an appealing idea. Like Rielly and Gardiner, I'd expect Kadri to be thrilled by having some additional offence being added to the top six. Personally I think Soshnikov and Kadri will be terrific together.
5. Kasperi Kapanen
Adding Kapanen is almost as exciting as adding Nylander. No. That's a lie. Adding Nylander is something special, but Kapanen is not a player who should be lost in the shuffle. He may be more of a top nine than a top six player to start, but Kapanen gives the Leafs some tertiary scoring that has been badly missed since the majority of the Leafs roster wound up on the injured reserve.
6. Leo Komarov
The resident translator is going to get a workout now that the Leafs have called up a Finn, Swede, and Russian. The fact that Komarov is now officially a Leaf for at least a few more months it will be interesting to see what roll he takes on, and if he can at least cement himself as part of the Leafs plans for the remainder of his contract.
7. Brooks Laich
Is Brooks Laich ranked this high out of pity? Yeah, probably. It's tough going from the likely first seed in the playoffs to the likely first seed in the draft lottery. Laich gives the Leafs a future piece of trade bait for next season, but also someone who has been a good all round player in the past and the recent outpouring from the Capitals shows he's a pretty good team guy, both things that could be useful to the Leafs as they march to towards the end of the season.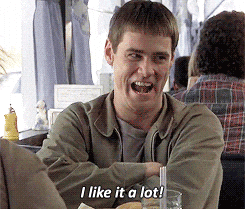 8. Peter Holland
Holland is likely going to get a chance to play what will become his permanent role over time, and be the third line center behind Kadri and Nylander. If Holland continues playing the way he has this season, he'll likely become a solid option in that role, and having Kapanen on his wing, he'll get a chance to produce some offence as well.
9. Nikita Soshnikov
He looks like he'll be a fourth liner to start, but given his strong all around play, I'd hope to see Soshnikov moving up in the lineup quickly. Since he's a bit older than some of the other call ups, there's more of a sense of urgency to prove his worth.
10. Brendan Leipsic
Leipsic has looked very good in his time with the Leafs so far and is well on his way to starting next season in a Leafs jersey. Now that he's reunited with his Marlies teammates he might take another step forward, and could potentially be one of the minute eaters for Mike Babcock.
11. Josh Leivo
Leivo's had a nice little scoring streak going and you've got to be pleased with that. Leivo appears to be a bit more of a one trick pony than is typically accepted by Mike Babcock, so I wonder if he'll inherit Brad Boyes usage down the stretch.
12. Garret Sparks
The only real winner of the Reimer trade is Garret Sparks. He's going to get a real opportunity to show what he can do at the NHL level and potentially keep the Leafs from hunting for another goaltender in free agency. It will be fun to see what Sparks does with this chance.
13. Connor Carrick
A good young right shooting defenseman!!! This seems like a very good thing and something we should be very excited for. I'm going to do my best to keep my expectations low for Carrick for now since he's been an AHLer up until now and joining a new defensive system late in the game is challenging at the best of times, but Carrick was a very exciting acquisition. 
14. Zach Hyman
It's worth nothing that Zach Hyman was also recalled today, and like Soshnikov and Leivo he's a player that really has something to prove now. Hyman isn't going to be a star in the NHL, but he could turn into a good, affordable bottom six player for the Leafs and is the natural replacement for the injured Byron Froese.
15. Frank Corrado
Corrado has moved up the depth chart a lot in the past few weeks, and it will be interesting to see how he looks with top four ice time and going up against tougher competition.
16. Martin Marincin
Almost identical situation to what Frank Corrado has, but with a little stiffer competition. With Loov and Percy coming up from the Marlies, Marincin's role is largely dependent on Rielly staying on the right side.
17. Stuart Percy
Let's round out the up and coming defencemen with Percy. Percy had a really great start to the 2014-15 and injures have completely taken him off the radar until now. With his contract expiring this summer he's in a similar situation to Josh Leivo.
18. Ben Smith
He's new.
19. Colin Greening
He may be one of the temporary Marlies, but we can expect to see Greening again in the very near future. He's been a serviceable Leaf, and serviceable might be something the Leafs can sell next year and that's exciting.
20. Jonathan Bernier
I mean, he's bound to have a few good games between now and the end of the season. Maybe he'll do something that makes him a trade target at the draft. Teams like the Hurricanes and Flames might be interested.
THE REST…
I mean there's nothing wrong with Parenteau, Boyes, or Arcobello. There is something a little wrong with Hunwick, Stalock, and Grabner, but for all of these players there's a little bit of disappointment in them not wearing new sweaters after today. 
The rainbow spin on this is that Leafs have already pulled in an impressive haul and having a few veterans to support the young Marlies making their debut might be a good thing. 
Yeah. I didn't expect that to make you feel better.