The Leafs haven't been winning too many hockey games of late, and that's pretty swell. They keep going at this pace and one of Matthews, Laine, Puljujarvi, or Chychrun will be a Leaf on draft day and that's a beautiful thing. 
The Rangers are a team that can help us reach that goal. They're generally good, they're definitely better than the Leafs in every way, and they still need to jockey for position in their division, so they still have some incentive to try. The biggest motivation for the Leafs should be to showcase themselves well prior to the trade deadline which is now 11 days away.
THE LEAFS
Grabner's not practicing, Hunwick is out injured, we've got Loov in tonight, and in total seven players who have spent time with the Marlies this season. On paper this looks like a Canada vs. Latvia Olympic matchup, with the Leafs unfortunately being Latvia in this analogy.
THE RANGERS
There are honestly few teams I hate watching more than the Rangers. They're boring and every time they show Alain Vigneault I want to punch him in the face. 
That being said, they are good at hockey. They're set in goal, they're deep on the blue line (despite Girardi's "eliteness") and they have a balanced attack on offense to offsets the fact that Tanner Glass is also on their team. The fact that they played last night against Chicago might be the only thing that gives the Leafs a chance in this game. 
STARTING GOALTENDERS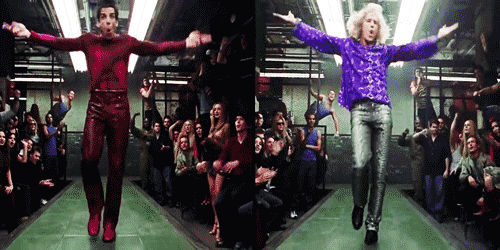 BERNIER VS. LUNDQVIST
(Though Lundqvist hasn't been confirmed, and he started last night, so it could very well be Antti Raanta)
WHAT TO WATCH FOR…
At this point in the season aren't we all just tuning in for intermission rumours updates?
Does Loov look like he can play in the NHL?
Is Pittsburgh winning? Are they finally cementing themselves in a playoff position? Why not start following out of town scoreboards?
Viktor Stalberg and Dominic Moore competing in the which former Leaf can light up Toronto derby