It's Power Rankings Time! Time for a jovial look back at the Leafs week that was. 
What? You're not feeling jovial after losing the Blue Jackets, suffering through a Patrick Kane hattrick, and a Brad Marchand game winning goal? 
Well, too bad, this is happening. So let's just take comfort in the fact that a lot of these guys are going to be traded soon.
1. Morgan Rielly (Last Week: 4)
Rielly was and is the Leafs best defenseman. He picked up a couple of points, continued to draw the toughest assignments, and taught us that Frank Corrado has a very small head. I'd say that being ranked number could be a shock for Rielly, but I think he knows…
2. Shawn Matthias (Last Week: 13)
Shawn Matthias was the player chosen by Mike Babcock to take over van Riemsdyk's spot on Bozak's line. Despite his low rate of production this year, Matthias managed to produce (as much as any Leaf produced this week) and showed he can play in the top six. Heading into this week, Matthias is looking at a promotion to the Kadri line, which is looking like one of the best shutdown lines in the league with Matthias' addition. I'm curious to see how this plays out.
3. Rich Clune (Last Week: Not Ranked)
I said it before, and I'll say it again, "you punch Zac Rinaldo, you're at least gonna score high on the power rankings."
Clune throws the type of quality punches that Rinaldon't. pic.twitter.com/59fKWW7Yod

— The Leafs Nation (@TLNdc) January 17, 2016
4. James Reimer (Last Week: 1)
5. Nazem Kadri (Last Week: 3)
Kadri's really had to deal with a lot this season, but Kadri's had to deal with a lot every season. The expectations on Nazem remain through the roof, but while he hasn't put up the points people expect of him, he's becoming one of the better two way centers in the game. Now that Babcock is trying Kadri on the penalty kill, it's possible that the long term plans for Naz might be as a second line center who goes in against the toughest opposition. That seems like a pretty decent situation for the Leafs. 
6. Leo Komarov (Last Week: 6)
The Leafs had four goals this week. Leo scored one and assisted on another, so I guess you can say he's doing his part. With six weeks to go until the trade deadline, the question looms, is it worthwhile to hang on Leo or shop him knowing that this kind of offensive output might never come from him again?
7. Brad Boyes (Last Week: 9)
Still scoring goals, still not getting ice time. Whatcha gonna do? What they gonna do when they try to trade you?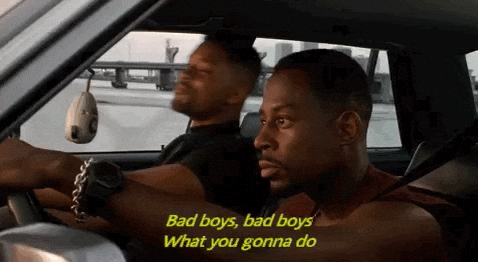 8. Peter Holland (Last Week: 10)
Listen, it wasn't a great week for the Leafs and Peter Holland's season has made me smile, so he's 8th okay? 
9. Dion Phaneuf (Last Week: 19)
It wasn't a great week for Jake Gardiner, and it looked like Phaneuf was the guy having to carry the pairing this week. He also picked up a point and is (on paper) someone the Leafs could potentially move in the offseason on the strength of the year he's having and the thinness of the defensive UFA market.
10. Tyler Bozak (Last Week: 8)
Bozak remains one point ahead of Phil Kessel on the season, though Phil had a much better week than Bozak who only picked up one assist.
11. P.A. Parenteau (Last Week: 2)
He's the only Leaf who found his way onto a score sheet this week that I haven't previously mentioned here.
12. Jonathan Bernier (Last Week: 12)
Not his worst week, but not his best week either. If Bernier was considered the backup this would be a pretty run of the mill week.
13. Jake Gardiner (Last Week: 5)
This certainly wasn't the best week for ol' Jakey boy, and honestly, he could be pushed slightly lower than this if the rest of the team also didn't look so bad. On the strength of Jake's reaction to Morgan Rielly's helmet, he comes in at 13.
With his helmet on the ice and Corrado's being too small, Morgan Rielly had to sit out the game's closing moments. pic.twitter.com/QL3JwUl1kT

— The Leafs Nation (@TLNdc) January 17, 2016
14. Roman Polak (Last Week: 18)
To put some perspective on how the Leafs are doing lately, it's becoming difficult to beat on Roman Polak because he's not looking any worse than the rest of the team and at least there's some effort showing.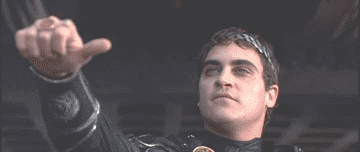 15. Michael Grabner (Last Week: 16)
Remember a few weeks ago when it was exciting that Grabner had turned a corner and was having some success with Komarov and Kadri? Now we're seeing Grabner demoted to the Bozak line. He's still in the top six, so that's something and I guess can be attributed to how poor Lupul has been playing of late and the fact the organization forgets it has Brad Boyes.
16. Josh Leivo (Last Week: Not Ranked)
He's got his call up, so that's exciting. He's also seeing reasonable ice time, albeit not with players who will showcase his offensive abilities very well. With Nylander reactivated by the Marlies, it seems like it's only a matter of time before Leivo gets replaced unless he starts producing no matter who he's playing with.
17. Daniel Winnik (Last Week: 14)
"I miss 2014-15 Daniel Winnik" is something I can say now and we all nod our heads in agreement. 
"I miss 2015-16 Leo Komarov" may be something me say next year with the same results. 
This doesn't really have much to do with Winnik, but it makes you think.
18. Matt Hunwick (Last Week: Not Ranked)
A cool experiment might be not playing him as a top pairing defenseman.
19. Byron Froese (Last Week: Not Ranked)
He did everything you expected him to.
20. Martin Marincin (Last Week: 11)
There's a lot to like about Marincin but this week all that matters is he cleared the puck right to Marchand in the final minute of tied game for an easy game winner. And that's the story of how Frank Corrado gets to play another game.