Hope you enjoyed having four games this week, because we're in for only one game until the 15th. That will allow us all to pursue other interests like what is Mitch Marner doing, what is Willie Nylander doing, and probably a good time to check in on Auston Matthews too.
Here are the power rankings for the 2-2-0 week, which by Leafs standards, was very good.
1. Garret Sparks (Last Week: 2)
Why is Sparks number one? Well he had a very solid 2-1-0 week that included a shutout. 
More than that, when we look back on the past few seasons with any kind of fond memory, there's a good chance the memory we will recall is Garret Sparks making his NHL debut with a shutout against Edmonton. LOL Edmonton jokes aside, Garret went up against Hall, Nugent-Hopkins, Eberle, and Draisaitl and owned them hard.
2. James Reimer (Last Week: 3)
It was nice to have a guest appearance from James Reimer this week. Too bad none of the Leafs showed up that night. He's got a chance to get plenty of rest without missing a lot of hockey. 
3. Nazem Kadri (Last Week: 10)
Nazem Kadri had three goals this week. He hadn't been scoring much before this, so it's exciting that he has goals now. Also, Kadri's been playing great all season and it's nice to see his results catching up with him.
4. Leo Komarov (Last Week: 5)
Two goals and two assists this week have moved Leo Komarov into a tie for the team lead in points to go along with his team lead in goals. It's worth noting 16 points in 27 games isn't particularly good for a team lead, but it's great for a guy who's best season previously was 26 points in 62 games.
5. Morgan Rielly (Last Week: 4)
He's been leading the Leafs in minutes this week, but more importantly he makes passes like this…
Nazem Kadri with the nifty finish for his second of the night and a 4-1 lead. #TMLtalk pic.twitter.com/aglgz3lnGR

— Toronto Maple Leafs (@MapleLeafs) December 6, 2015
6. James van Riemsdyk (Last Week: 11)
His three point night against Edmonton moved JVR to the top of the Leafs scoring list. It's not really a surprise to see van Riemsdyk leading the Leafs in points, but it's new and noteworthy so here it is on your screen for you to enjoy.
James has now been reunited with Bozak. So he's got that going for him.
7. Jonathan Bernier (Last Week: 19)
While it may seem in my nature to make fun of Bernier for being sent down to the Marlies on the conditioning stint, I assure you that I genuinely am ranking him seventh this week, largely for his self awareness that he needs to do something significant to try and turn things around for himself. Picking up a shutout in his first game with the Marlies was encouraging, and I hope this time away from the Leafs has the desired outcome.
8. Michael Grabner (Last Week: 18)
Grabner's got his first goal as a Leaf now. Hopefully he enjoyed it and will want more.
9. Peter Holland (Last Week: 8)
Remember when Holland was scratched and it looked like his days as a Leaf were numbered? Well Peter Holland is on the top line now with Komarov and Kadri, and they put together a pretty good night against St. Louis. It will be interesting to see if Holland stays on the wing and if that keeps him in the top six. 
#GottaSeeIt: The #mnwild's first Coach's Challenge of the season catches #Leafs' Peter Holland offside https://t.co/klfcJ3hyhA

— Sportsnet (@Sportsnet) December 4, 2015
10. Roman Polak (Last Week: Not Ranked)
Polak led the Leafs defensemen is points this week. Now is the time to sell high.
11. P.A. Parenteau (Last Week: 13)
Parenteau is continuing to make sure he's valuable at the trade deadline. With Lupul out, it looks like Parenteau is the best bet on filling his skates while he's gone.
12. Martin Marincin (Last Week: 15)
Being one of the few defensemen that doesn't need to feel ashamed about the game in Winnipeg is good enough to get Marincin to 12th this week. It's not that he was particularly good, it's just that Phaneuf and Hunick were absolutely terrible and unfortunately for Jake Gardiner, he was dragged down by one of Phaneuf's worst games as a Leaf.
Marincin looks like he's ready to take advantage of Harrington being out of the picture and is showing that he's capable of being an every night player in the NHL. 
Meanwhile Edmonton is dressing Eric Gryba.
13. Daniel Winnik (Last Week: 20)
Winnik hasn't matched the success he had with the Leafs last season, but is most definitely being used in a very different way. Playing on a traditional checking line is very different to riding shotgun with Lupul and Kadri, and not surprisingly that's impacting him on the score sheet. 
While Spaling probably isn't a great option for Winnik as a center, it's going to be interesting to see him with Grabner, who is a very similar player to Andrew Cogliano, who was a regular linemate of Winnik in Anaheim. 
14. Shawn Matthias (Last Week: 14)
Matthias is in a similar situation to Winnik, and is having similar results on the season. When we are often bored with the Leafs this season it's probably because players like Matthias are doing their job well. 
15. Brad Boyes (Last Week: Not Ranked)
It's always nice when Brad Boyes finds his way onto the score sheet because that gives some hope that Boyes can be moved at the beginning of March. Like Grabner and Parenteau, Boyes is someone who needs to make the most of Lupul's absence and for now we can at least say he's holding down his roster spot over Rich Clune. 
16. Tyler Bozak (Last Week: 7)
I start begrudgingly praise Bozak and it leads to Bozak crashing back down to Earth. Tyler picked up one assist in the four games this week, and he's now two points behind Kessel this season. I still have #faith that Bozak will take the lead, but this week was a setback.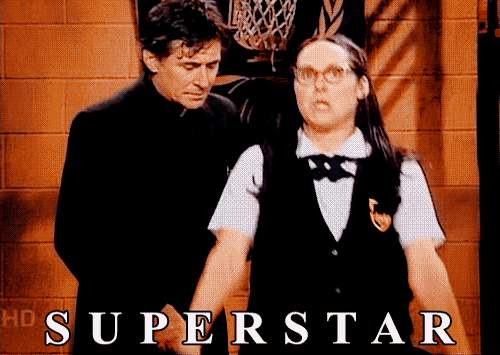 17. Jake Gardiner (Last Week: 9)
It's not so much that Gardiner was terrible, it's that Phaneuf was and Gardiner wasn't able to step up enough to cover off Dion's mistakes. It's likely this will be the lowest we see Jake in the power rankings this season, but this wasn't exactly a week to remember.
18. Nick Spaling (Last Week: Not Ranked)
He had an assist. He should have had a goal. 
19. Matt Hunwick (Last Week: 17)
Mike Babcock sure does like him. He really seems to like him a lot. While I'm not one for shaking up defensive pairings with any kind of frequency, I can't help but think that Hunwick being gifted the pairing with Rielly and the minutes that go along with that is starting to become a little bit tiring. 
Perhaps the Leafs have been cursed in a way, that the blue line has been so healthy, and there's been nothing to force a new look, or any opportunity to give Corrado a chance to play for that matter.
20. We're left with…
Froese, Corrado, Bibeau, and Phaneuf to fit into the twentieth spot. While Froese lived up to his billing more than Phaneuf did on his incredibly rocky week, I've got to give the edge to Dion, in hopes that we can treat this as a blip on what has been an improved season for him.