We are at the end of November and it certainly went better than October, Thanks to Reimer. The past week was decidedly less good, and with only two games to base rankings off it makes for some interesting power rankings. The fact that the games were a shootout loss to Boston and an overflowing toilet of a performance against Washington make the Power Rankings a little more challenging. As such we'll take some liberties with them this week.
1. Nathan Horton (Last Week: Not Ranked)
Now that Reimer is injured and the Leafs are losing again I think we could all use the reminder that David Clarkson isn't a Leaf anymore.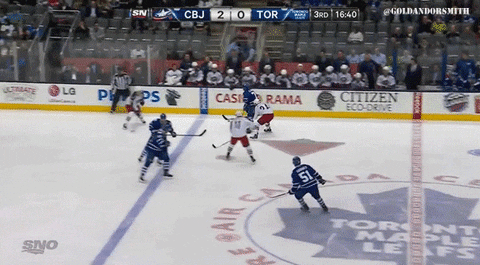 2. Garret Sparks (Last Week: Not Ranked)
This week we learned that Sparks can sit at the end of an NHL bench like a pro, and tonight he gets to try his luck against an NHL-ish team. He's a good story, and last week didn't really have any of those
3. James Reimer (Last Week: 1)
James had an .897 Sv% against Boston, but that's not why he's ranked so high. He's ranked here because of what happens when Bernier played and nobody is doing more to inflate Reimer's standing on the power rankings than Jonathan Bernier.
4. Morgan Rielly (Last Week: 2)
Yeah, it's never good one cough the puck up within feet of Jonathan Bernier, and it's even worse when the player picking up the puck is completely alone. 
Memorable brain fart aside, there is little doubt that Rielly is still a great defenseman, and that Reimer would have stopped that.
5. Leo Komarov (Last Week: 4)
Leo picked up goals in both games this week and has tied his NHL career best in pucks in the net. If I was betting man, I'd probably bet on this being a career year for Leo. I base that on him hockeying very well this year.
6. Dion Phaneuf (Last Week: 9)
Let's give a shout out to Captain Dion who has managed to maintain the lead of the Leafs for points this season. Of course, he's sharing that lead with….
7. Tyler Bozak (Last Week: 7)
Good grief, Tyler Bozak is tied for the lead in points on the Leafs and amazingly the Leafs have won some hockey games this season. What's also impressive is that Bozak is only one point behind Phil Kessel this season, and given his games missed has a better ppg and p/60. 
I will say this right now, and remember this for the end of the season: If Tyler Bozak outscores Phil Kessel this season I will donate $200 to the Toronto SPCA.
8. Peter Holland (Last Week: 8)
Peter Holland continues to show how effective he can be since being a healthy scratch. I hate to say I told you so, but I did and I was right. I'm not saying I'm smarter than Mike Babcock, but I'm at least smarter than him when it comes to Peter Holland.
9. Jake Gardiner (Last Week: 5)
Jake played a lot of minutes. Big minutes are good, and big minutes being played by the team's second best defenseman is even better. 
10. Nazem Kadri (Last Week: 6)
He's still probably the best all around forward the Leafs have, even though he's gone back to being invisible on the score sheet.
11. James van Riemsdyk (Last Week: 3)
A couple of assists by James this week are keeping him in the race for the Leafs scoring lead. The fact that Komarov has found a way to benefit for JVR's offensive gifts has given the Leafs a solid top line which would be a great second line on any team in the NHL.
12. Joffrey Lupul (Last Week: 10)
I wouldn't have guessed in a million years that two months into the season we'd be talking about Lupul leading the Leafs in goals, or that he shares that lead with Leo Komarov. 
This week we are settling back into a more familiar Lupul narrative as he's banged up and will likely miss some time.
13. P.A. Parenteau (Last Week: 11)
Parenteau continues to improve and with that hopes that he can bring a decent draft pick as return at the trade deadline. Parenteau, Matthias, and Bozak have a wonderful land of misfit toys type chemistry going right now, and hopefully that continue into the New Year.
14. Shawn Matthias (Last Week: 16)
The comments on most of these power rankings always seem to include mention of how I'm too harsh on Shawn Matthias. I hope the fact that I moved him up two spots shows that I'm trying to appreciate the little things he does more. I still often forget he's a Leaf, so until he does a better job of reminding me, he'll have a hard time cracking the top ten.
Given that the numbers aren't in his favour maybe he should change his name to Shawn Heartias.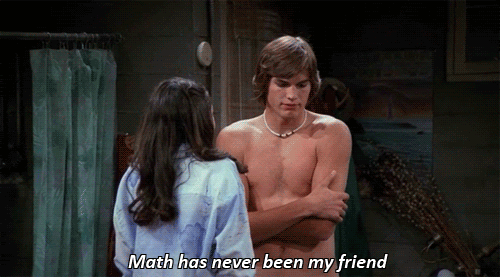 15. Martin Marincin (Last Week: 13)
With Scott Harrington being (rightfully) sent down to the Marlies to get more ice time, it appears that Marincin has won the role of fifth defenseman for the time being. I say that even though he inexplicably gets less ice time than Roman Polak who desperately needs to go away.
16. Frank Corrado (Last Week: Not Ranked)
Frank is still watching a lot of live hockey, and practicing like a champ. With Harrington now out the picture it could finally be his time to shine, and that's enough reason to rank him.
17. Matt Hunwick (Last Week: 14)
In the game against Boston, Hunwick failed to reach twenty minutes of ice time despite the game going to shootout. This is encourage since Matt Hunwick plays too much hockey against players that are way too good to get to lineup against him. 
I remain a supporter of Hunwick, but I'd love to support him in a lesser role.
18. Michael Grabner (Last Week: Not Ranked)
Grabner is starting to see an increase in ice time, which hopefully means things are about to turn around for him. With Lupul being hurt there's a chance for one of the bottom six wingers to grab Lupul's role and I'd love to see Grabner step up since I was initially way too excited about him back in September. 
19. Jonathan Bernier (Last Week: Not Ranked)
He's helped us appreciate James Reimer again, and that adds some value.
20. For the Love of Gord, I don't want to pick one.
Winnik didn't play, but that prevented me from picking other players who haven't played, maybe I should put him at number twenty. I just don't want to pick one of Boyes, Froese, Spaling, or Polak this week. 
Time to say goodbye to November