The Leafs spent the past week playing some of their best hockey since the lockout-shortened season, and after a terrible 1-7-2 October, they are now enjoying a 4-2-2 November and though they are still just 2 points ahead of last place in the league, the spot hilariously occupied by the Edmonton Oilers. As much as I'd rather continue to explore how great it is that the Oilers are still the absolute worst team in the league, and probably always will be, there are legitimate good performances from the Leafs this week that need to be recognized, so I'll do that instead.
1. James Reimer (Last Week #1)
The gap between the results of Bernier and Reimer are absolutely astonishing at this point. Reimer is sitting at a .925 Sv% compared to Bernier's .895. Reimer has a 5-2-3 record compared to Bernier's 0-7-1. It seems clear at this point who has won the starts job, and I hope we actually get to see the Leafs run with Reimer as the number one for the foreseeable future on the strength of his start to the year. 
It's safe to say that after years of betting on Bernier, this isn't what the Leafs expected or wanted to see, especially after signing Bernier for the next couple of years at over $4M per, but having a goalie who can steal games is a nice situation no matter who it is.
Reimer does create an interesting situation, especially since he's an unrestricted free agent at the end of the season. Is Reimer creating a trade market for himself right now that the Leafs may want to take advantage of?
Given the historically soft market for goaltenders in trade, is it worth giving up Reimer for the small return or is better for the Leafs to bring him back in under contract? And if so, is there enough market for Bernier or you continuing into next season with the same tandem before ultimately having to decide at the end of next season.
No matter what happens it's nice to see that Reimer is proving that absolutely belongs in the NHL and that even if teams generally view him as a backup, he's one capable of challenging the starter and can take over if injuries occur. 
.@MapleLeafs G James Reimer named @NHL's Third Star of the Week after posting 3-0-0 record with a 1.62 GAA & .952 save percentage. #TMLtalk

— Leafs PR (@LeafsPR) November 16, 2015
2. Tyler Bozak (Last Week #17)
Like most correct people on the internet I enjoy having a lot of fun laughing at Tyler Bozak and how underwhelming he was as a top line center, and how there are plenty of issues with his game no matter where you put him in your lineup, but I also believe in credit where credit is due.
Bozak led the Leafs with 4 points this week, picking up one in every game. Now that he's in more of a depth role, getting that kind of production is exactly what you want to see, so good for him.
3. Morgan Rielly (Last Week #2)
Morgan Rielly is still the best overall Leaf and the future of this franchise's blueline. He's still tied for the team lead in points and was second only to defensive partner, Matt Hunwick in ice time.
4. Jake Gardiner (Last Week #11)
There's been a lot of focus on the lack of production from Nazem Kadri so far, and that was shielding a lot of the attention away from the fact that offensively gifted defenseman Jake Gardiner was struggling to get on the score sheet.
When you have two defensemen leading the Leafs in scoring it seems shocking that one of them wasn't Jake, but with a three-point week, Jake is now on track to get back in the mix. He's certainly been a strong defender this season, and seeing points back as part of the equation we might have a few more converts to the Gardiner appreciation camp.
5. Shawn Matthias (Last Week #16)
Congratulations to Shawn Matthias for finally reporting to the Leafs this week. A three-point week is nice, and watching him pick up a goal against the Canucks was even nicer.
Shawn Matthias scores on his former team and it's 3-1 Toronto. pic.twitter.com/Mmold4e0JU

— The Leafs Nation (@TLNdc) November 15, 2015
6. Peter Holland (Last Week Not Ranked)
Okay, so he may not have been perfect, but after missing the previous week to being a healthy scratch it was nice to see Holland make the most of Winnik's injury to establish himself back in the lineup as an offensive threat picking up two goals and an assist. 
His week wasn't completely gaff-free, but when a young player while decent underlying numbers begins to put up points it's only a good thing for the talent-starved Leafs. 
7. P.A. Parenteau (Last Week #12)
Parenteau had an identical week point wise to Holland and is now rightfully establishing himself as part of the scoring by committee group after a very silent October. All I ever wanted from Parenteau is to prove that he could make a case for being a cheap depth scoring option by the trade deadline, and with over 3 months to go, our mid-round draft pick dreams seem to be coming true.
8. Dion Phaneuf (Last Week #8)
Dion Phaneuf is tied for the lead in scoring on the Leafs. No matter the circumstances, this is a strange and potentially wonderful thing.
We're tied again! Dion Phaneuf rips it in immediately off the face off. #HometownHockey #TORvsNYR pic.twitter.com/wgTP10YCFB

— Hometown Hockey (@hometownhockey_) November 16, 2015
9. Joffrey Lupul (Last Week #3)
Lupul is quickly catching up to Rielly and Phaneuf for the team lead in scoring, and with two goals this week he's moved ahead of van Riemsdyk for the goal scoring lead. Presently Lupul has a 14.3% shooting percentage, which is likely to come down a little and that combined with his injury history probably put his 30 goal pace in jeopardy, but it's still a very encouraging rebound after a terrible 2014-15 season.
I remain doubtful that Lupul can be traded in the next couple of seasons, but it's encouraging that the Leafs will have a capable goal scorer to ride shotgun with their up and coming centers in the next few seasons.
10. Byron Froese (Last Week #13)
Keeping with the Froese power ranking theme, Froese had his first multi-point game on Sunday night. That's a nice story.
11. Matt Hunwick (Last Week #5)
Matt Hunwick once again led the Leafs in time on ice this week and remains the time on ice leader this season. It's for that reason that it's absolutely mind-boggling that 18 games into the season and he doesn't have a single point. Like I cannot think of a more amazing stat. Roman Polak has 3 assists in that time playing significantly less and with significantly less talent. Rielly is the team's leading scorer and he's constantly on the ice with Hunwick, you'd figure at some point at second assist would have happened, but nada. 
I'm sure Hunwick is less amused by this than I am, but frankly I want to see how long this can go on for.
12. Leo Komarov (Last Week #10)
Komarov took a break from his goal scoring ways and added a couple of assists this week. 
13. Nazem Kadri (Last Week #4)
He's never going to score again, but he remains incredibly good at the sport of hockey.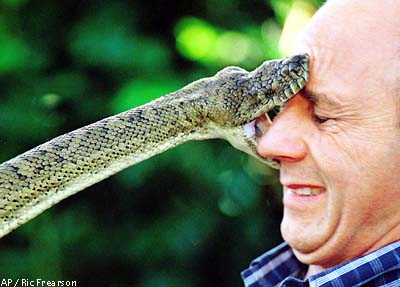 14. James van Riemsdyk (Last Week #9)
JVR is still trucking along as the best legitimate goal scoring threat on the Leafs. He picked up one this week along with an assist. Despite the fact that their ranked 12-14 on this list, I have to say that the Kadri line has been a very enjoyable bright spot for the Leafs this season, and one that is very capable of playing in any situation.
15. Roman Polak (Last Week #20)
The Leafs are not playing Roman Polak because they are trying to build a trade market for him. They are playing Roman Polak because they legitimately see him as the fifth best defenseman.
That's an unpleasant truth, but softening the blow is that Polak had his best week as a Leaf. I still would have liked to have seen Corrado at some point, but with a loss comes the hope that lineup changes will be made.
16. Daniel Winnik (Last Week #7)
Winnik missed the first game of the week due to injury and seemed to be generally playing fewer minutes throughout. 
Unfortunately for Winnik he's still part of the Spaling experiment which I can only hope will pay off by some team thinking that Spaling is full of playoff intangibles.
17. Jonathan Bernier (Last Week NR)
His goaltending is still questionable, but his baby photo game is on fleek.
18. Scott Harrington (Last Week #14)
Pretty uneventful week for the heavily sheltered sixth defenseman. Harrington found his way into all four games this week which is encouraging for him as it looks like in Babcock's eyes he's established himself ahead of Marincin and Corrado. 
Harrington's low risk, low event style seems to be converting some people to the fact that he was a solid piece in the Kessel trade, and being paired with Roman Polak, his job hasn't exactly been easy this season.
19. Michael Grabner (Last Week #NR)
He was in the lineup for all four games this week, not that you could really tell.
20. Nick Spaling (Last Week #19)
Given the lack of substitutions in the lineup this week the final spot of the power rankings had to come down to Brad Boyes or Nick Spaling. The fact that Spaling is didn't spend three of the games this week in the press box gave him the edge, but Babcock's strange love of Spaling remains one of the most bizarre stories of this season.