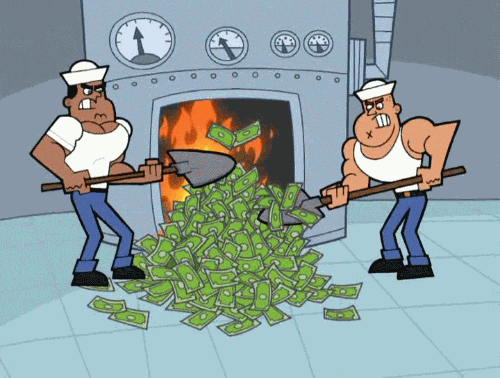 It's the middle summer, hockey news is getting harder to find, and the Leafs are a Bernier signing away from maxing out their contract limit (this is also why Marner won't be signed until Cody Donaghey has been sent back to junior). This seems like as good a time as any to revisit the Leafs salary cap situation and using NHLNumbers.com and borrowing the idea of salary cap visualization from Habs Eyes On The Prize that's what we'll briefly do.
The first thing that should leap out at everyone is the amount of open cap space the Leafs have left despite only having the Bernier contract to fit into this mix. The relief from the Horton deal and available space account for 18% of the total salary cap, and even if Bernier was signed for an identical amount as Horton, there would be 11% of the cap available (almost $7M).
Secondly, the Leafs have a lot of contracts expiring at the end of the season, and this is obviously by design. There are 13 players who will either be re-signed, traded, or simply cut loose, so we'll be seeing another radically different Leafs team next year, although it's safe to say Rielly, Kadri, and Marincin will likely still be part of the team beyond this season.
The Leafs currently have 5% of the salary cap tied up in dead cap space. This is the retained salary on Kessel and Gunnarsson, and the Gleason buyout. If you want to look at it in a much uglier way you can say that including Horton 12% of the Leafs current salary cap is going towards players who won't play a game for them.
The salaries, that go beyond this season make up 49% of the Leafs salary cap, not including the dead cap space and Horton's contract. The disappointing aspect of that is those contracts include Phaneuf, Lupul, Robidas, Komarov and Bozak. On the plus side, they include Gardiner, van Riemsdyk, Winnik, and Hunwick. Phaneuf's contract makes up 10% of the Leafs salary cap on its own. That's never a fun thing to think about and it's also not fun to think about 38% of the Leafs current cap allotment is to players on deals that expire when the player is in their 30s. Only Parenteau, Winnik, and Hunwick were signed to those deals by the current front office.
While the visualization shows the disappointing large slices of the pie committed to Lupul, Bozak, Phaneuf, Robidas, Komarov, and dead cap space, I still generally feel optimistic about this. The amount of space available, and the increased amount of turnover that could occur is a great step forward for the organization. If it's in anyway possible to improve the Leafs situation through moving one of the larger contracts, that's gravy, but it's also far from an immediate necessity. 
An argument can be made that best return of investment on some of those less fortunate deals is to see how they'll play out under a new coach. It seems entirely possible that Phaneuf and Lupul improve this year and the rest aren't so significant that we can't suffer through a few more years of them.