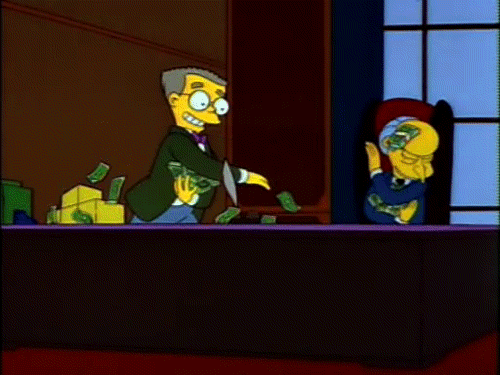 The NHL and NHLPA have landed on the salary cap for the
2015-16, and low and behold it didn't go down and in fact it went up more than
expected.
#NHL Salary Cap Upper limit 71.4
Lower limit 52.8

— Nick Kypreos (@RealKyper) June 23, 2015
Now knowing that the Leafs and other teams around the league
are working with, we can revisit the Leafs cap situation and potential impacts
on the trade market.
First off, according to NHLNumbers.com the Leafs have
$53.6 M in committed salary next season, which is a number I'm sure we'll see shift
radically throughout the next few days. That number includes Nathan Horton's
$5.3M cap hit which will immediately go to the long term injury reserve as soon
as the season starts, so the Leafs are actually around $48.3M in committed cap
space.
Cat Silverman touched on what
it's going to take to re-sign Jonathan Bernier, and put him in the ballpark
of around $4.5M. With Kadri being the only other significant free agent that
requires signing I'm going to guess high (rather high actually) and commit $11M
to the two of them, putting the Leafs at $59.4M in used cap space, giving the
Leafs $12M to work with, and about eight roster spots that need to be filled.
This may be wishful thinking at this point, but I'd also hope the Leafs keep
some space available so in season deals, waivers claims, etc. can be completed
with ease, but $1.5M per roster space is enough of a challenge already (unless
you're using ELCs) so that might be a difficult task to accomplish.
While, $12M cap space to fill 8 roster spots paints a gloomy
picture, the situation is far from it when you look at the number of trades the
Leafs are hoping to accomplish this offseason. For cap crunched teams seeing
the salary cap go up by $2.4M just gave them the ability to take on salary that
they would have otherwise relied on the Leafs to absorb. That doesn't mean that
salary won't be coming back to the Leafs, but it means that it's less salary
and stretched out over a few trades the Leafs have a real opportunity to remove
their long term financial burden.
You would also hope that this found money completely removes
the idea of retaining salary on a long term deal, but it makes it enticing for
short term ones on players like Roman Polak,
James
Reimer, or god willing, Stephane
Robidas.
The cap increase also benefits the Leafs in the trade market
by driving a spike into the heart of any planned offer sheets. Boston is in a much
more comfortable situation to match any Dougie Hamilton offer, considering they
also have the summer overage to work with and Chicago is in an
even better situation with Saad and Kruger. While both will still shed some
salary, the pressure is off and they can be more selective about who they move,
and this probably benefits a team like the Leafs looking to be sellers.
Finally, there's the cap floor. This never really applies to
the Leafs, but it puts a team like Arizona $18.3M under it.
Nashville and Buffalo are also comfortably under, and other teams like New
Jersey, Winnipeg are notably under as well. Particularly in Arizona's case
there is a need to get to that floor, and with a lackluster free agent crop,
the way to get there is through trades. The kicker for the Leafs is that teams
in this situation are generally looking to acquire contracts where the cap hit
is higher than the salary, but thanks to Claude Loiselle's buyout proof
contracts, the Leafs have no one who fits that bill.  The good news is, there are plenty of teams
around the league who will try to dump contracts in Arizona, and we can hope
that they'll decide squander their new found cap space by trading for a Leaf.
With the $2.4M increase applied to all teams there's an additional $72M around the league to spend. In previous years we've seen the Leafs rush out on July 1st to spend their share before the West Coast GMs have woken up. This go around it would be nice to see the Leafs use this increase as the wiggle room they need to right their ship. Move out players on longer term deals and/or ones that have a high market value and attempt to take on deals no longer than 3 years, so when the Leafs need to start addressing expiring entry level contracts, they won't be pigeonholed into offering bridge deals or have the opportunity to begin adding players who can provide an opportunity to expedite their chances of winning.
Looking long term with this news, it seems like we are again
on that long walk towards a labour disagreement as the NHLPA's escrow amount
increases and NHL teams begin to complain about lack of profits due to the high
cost of labour, but that's an issue for another day. Right now, it's important
to focus on how this could get Lupul, Phaneuf, and Bozak out of Toronto.