We are now down to the final two games in the season, which means this weeks power rankings are more important than ever if want to be in the know for how the Leafs will close out this season. Considering about half these guys won't be back next year it's our chance to say goodbye and send these players off with an appreciation that they were bad enough to finally get this team to rebuild and to hopefully draft a top line center.
On an optimistic note, we finally get to celebrate Leafs goaltending in this post, something that has been absent from pretty much every other Power Rankings post. 
1. JAMES REIMER (LAST WEEK: 7)
James Reimer went 1-0-1 this week and stopped 90 shots in those two games. That doesn't mean the worst person in your office is going to stop making hacky "can't stop a beachball" jokes, it just means that because of the week Reimer had you can probably punch that dude in the mouth and not get fired from your job.
#Leafs James Reimer is now 3-0-1 in his career when facing 50+ shots on goal.

— Sportsnet Stats (@SNstats) April 5, 2015
So the problem is the Leafs have been too good defensively for Reimer.
2. JAMES van RIEMSDYK (LAST WEEK: 3)
If the was a Rocket Richard Trophy given out for goals after mathematical elimination from the playoffs, van Riemsdyk would probably be running away with it. JVR's three goal week provides either hope that the Leafs will still have a good young goal scorer next season, or the Leafs will receive an absolute ransom for a guy who will at least have 28 goals at seasons end will playing on terrible team with the dreamiest of contracts.
3. PHIL KESSEL (LAST WEEK: 2)
Phil Kessel had two assists this week against Buffalo, and that might not be too spectacular, but we're probably dealing with the sad reality that we have two more games left of Kessel as a Leaf. Cherish them.
4. MORGAN RIELLY (LAST WEEK: 4)
This is disappointing. So far this list has been a collection of good players deserving of their ranking on this week or any other. 
Another goal and assist for Rielly this week, but his best highlights this season have been his juggling acts on instagram and vine.
5. PETER HOLLAND (LAST WEEK: NR)
While I would rather see Ottawa get in to the playoffs than Pittsburgh or Boston, I do appreciate Peter Holland playing the spoiler role against a team that employs Chris Neil.
— Stephanie Vail (@myregularface) April 6, 2015
6. JAKE GARDINER (LAST WEEK: 6)
The following tweet contains words that will help me get through this rebuild.
Jake Gardiner on being paired with Morgan Rielly recently: "Been great. We're really starting to get some good chemistry going."

— Mark Masters (@markhmasters) April 3, 2015
More of that please, maybe for 22 minutes a night in all situations for 82 games next season and beyond.
7. ERIC BREWER (LAST WEEK: 19)
It's very easy to make fun of Eric Brewer, and I often do for that very reason, but this week he picked up a goal and an assist and on Wednesday managed to be the half of the pairing that was less embarrassing. I still look forward to next Monday when we can start denying he ever played here.
8. NAZEM KADRI (LAST WEEK: 9)
His two point night against Tampa is a good reminder that Kadri is a good player who can play well against good teams.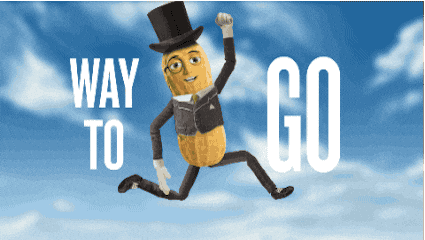 9. TJ BRENNAN (LAST WEEK: 12)
Brennan picked up his first assist as a Leaf this week, qualifying him as this weeks nice story. Pretty much after this we're just dealing in negativity.
10. JOFFREY LUPUL (LAST WEEK: 16)
John Scott has more goals since Christmas than Joffrey Lupul.

— Jonny Hockey (@YakovMironov) April 2, 2015
Joffrey apparently heard me loud and clear and is now tied with John Scott for goals since Christmas. Joffrey Lupul is going to be paid $8.5 million in salary next season to play hockey.
11. JONATHAN BERNIER (LAST WEEK: 14)
Jonathan Bernier picked up a win Sunday night in a game where he played very well. He picked up a loss in Buffalo which is a crime punishable by caning in Singapore. 
Jonathan Bernier pulled 3 times in March: "Lately it seems like that's the only solution we've found, pull the goalie to motivate the guys"

— Mark Masters (@markhmasters) March 30, 2015
Sigh. Whatever happened to the idea of this team not talking to media.
12. TYLER BOZAK (LAST WEEK: 1)
Bozak followed up his career game on Saturday with two assists this week. The race is on to see if Tyler can pick up 3 points in the last two games to have 50 points for the first time in his career.
13. DAVID BOOTH (LAST WEEK: 20)
.@MapleLeafs forward David Booth will play in his 500th career game tonight. #TMLtalk

— Leafs PR (@LeafsPR) April 5, 2015
Presumably he'll celebrate by having season ending surgery.
14. STEPHANE ROBIDAS (LAST WEEK: NR)
He was nominated for the Masterton. Apparently the Toronto PHWA has decided that he needs a trophy to go along with the $9 million he'll receive sitting on the LTIR for the next two seasons.
15. TIM ERIXON (LAST WEEK: 11)
16. RICHARD PANIK (LAST WEEK: 17)
In two games against his former team, Richard Panik has scored a goal in each of them. #TMLtalk

— David Alter (@dalter) March 31, 2015
No luck for Dick Panik this week against Tampa, but it's nice that he plays well against him. Instead we had a Panik assist this week, which is as rare as seeing a shark biting a Unicorn while they are both being struck by lightning.
17. DION PHANEUF (LAST WEEK: 8)
A rough night is excusable, but against Buffalo, with Detroit scouting him. 
18. CASEY BAILEY (LAST WEEK: 13)
Bailey was still on the Leafs this week in case you missed that.
19. LEO KOMAROV (LAST WEEK: 10)
Congratulations for not being Zack Sill or Trevor Smith bad.
20. JOAKIM LINDSTROM (LAST WEEK: 15)
He'll be signed in Europe for next season before the playoffs start.
DIDN'T MAKE THE CUT
Zack Sill and Trevor Smith. Only two more games until they become a hilarious Clarke Wilm, Jeff Hamilton, Ben Ondrus, Jamie Lundmark style name drop.
Also Andrew MacWilliam was present this week.