There's only three weeks left in the season. The Leafs need to go 7-2-0 in order to match their worst record in the last 15 years. That record was good enough to have the second overall pick. Times have changed. Now power rankings.
1. ZACK SILL (LAST WEEK: 17)
Mark Zwolinski of the Toronto Star makes many important points about how great Zack Sill has been, so far be it for me to disagree with lines like this…
"But while the need for fighting — especially staged scraps — was both scorned and filtered out of the game, the need for players to stand up for their teammates never faded.
Enter Sill.
In a loss to Ottawa Saturday night — still one of the better competitive games the Leafs have played in a month — Sill immediately responded to a big-time Mark Borowiecki hit on Richard Panik. There was also a scrap against the much larger Eric Gryba earlier in the game."
Why have the Leafs continually been bad? Probably because people actually believe this stuff. Congratulations 2015 Ben Ondrus on being just as beloved as 2009 Ben Ondrus.
2. MORGAN RIELLY (LAST WEEK: 2)
When you're feeling down remember that the Leafs have a really, really, really good young defenseman who will be really good for a long time, but enough about Andrew MacWilliam, Morgan Rielly has been playing decent consider the world is coming down around him.
3. NIKITA SOSHNIKOV (LAST WEEK: NR)
Here's a player I have never heard of before Friday, but now I consider a very important part of the Leafs rebuild. I will only allow myself to have Kulemin thoughts, and ignore any Suglobov possibilities. Soshnikov will probably be a Marlie next season, but hopefully we'll get a sneak preview at the World Hockey Championship which was also responsible for making us like Korbinian Holzer and Petter Granberg even though we shouldn't have.
4. CASEY BAILEY (LAST WEEK: NR)
"I've been saying the Leafs need to add this guy forever!"
"I don't think that's him. He spells and pronounces his last name differently."
"He's still better than Brayden Irwin."
5. NAZEM KADRI (LAST WEEK: 3)
Nazem Kadri is very good at earning extra time off. Nazem Kadri's extra time off is doing an excellent job of keeping the Leafs at the bottom of the league.
Nazem Kadri pic.twitter.com/RNl3xirarz

— NHL Players As Kids (@NHLersAsKids) March 22, 2015
6. LEO KOMAROV (LAST WEEK: 9)
Uncle Leo might have played his best hockey of 2015 once he was moved to center. The bar was pretty low, but the bar is low for most Leafs players and they are finding new ways to disappoint. Komarov is also likely to play an important role as Soshnikov's translator, so Komarov's career path is really starting to mirror Rickard Wallin's.
7. PHIL KESSEL (LAST WEEK: 4)
Tense moment in Kessel scrum pic.twitter.com/Wx2lcfneeo

— Mark Masters (@markhmasters) March 20, 2015
That is tense. Let's lighten the mood.
@zoeclaire_ I concur 100%. Let him eat cake and burgers and let us love him for it, dammit!!! #burgers #cake #sobeit pic.twitter.com/CGQWo5Uxdv

— MouthGuard (@MouthGuardOG) March 20, 2015
8. SAM CARRICK (LAST WEEK: NR)
This week in FOR THE LOVE OF GORD WE NEED A POSITIVE STORY: Sam Carrick picked up his first NHL point. Good for Sam.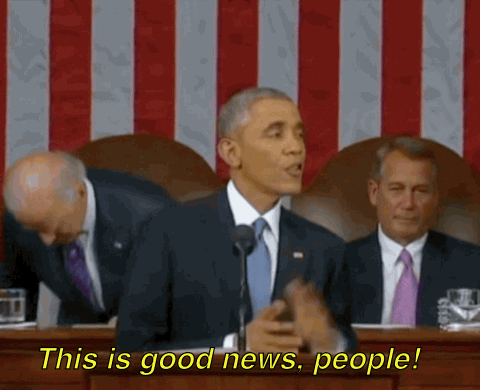 9. BOSTON UNIVERSITY, UNIVERSITY OF NORTH DAKOTA, AND UNIVERSITY OF MIAMI (OHIO) (LAST WEEK: NR)
The Leafs did good with picking up a couple of young prospects to help fill out the Marlies roster next season and potentially fight for a spot on the Leafs, but as far as I can tell Casey Bailey's contract was the last available contract available for the 2014-15. So basically if the Leafs are going to act on Austin Czarnik (UMOH), Matt O'Connors (BU) or my personal favourite Troy Stetcher (UND) they'll need these teams to stay in the Frozen Four tournament until at least April 9th so they won't have time to burn a year of ELC on a team in the NHL this season. Burning a year of ELC is essentially why Casey Bailey is a Leaf.
Once the playing field is level the Leafs start looking like an attractive option again for NCAA Free Agents since with a roster as weak as Toronto's most players think they have a chance to crack the NHL lineup.
10. JAKE GARDINER (LAST WEEK: 5)
Dear People who love to complain about Jake Gardiner's defence,
I fully understand that defence is in the name of the position he plays, but I would really like you to appreciate that is not where his strengths lie. He will not be blocking shots, and may lose puck battles in the corner, but please understand these shortcomings are worth it in order to have him carry the puck out of the zone, and to have him make tape to tape passes to players on his own team.
I know he did something you really didn't like and feel it cost the Leafs a goal, but please understand that him acting as a fourth forward in the offensive zone has also generated offense for this team and that is something they've struggled mightily with.
In short, please appreciate that he is a very good defenseman and not at all like that horrible Larry Murphy character from a few years back. 
Sincerely,
Someone who really wants keep one of our few good defencemen around.
11. TIM ERIXON (LAST WEEK: 10)
Tim Erixon scored his first goal as a Leaf, and that's also a nice story. I hope we keep him so I write a letter about him just like the one I wrote about Gardiner.
12. DION PHANEUF (LAST WEEK: 8)
We'll stick with the theme of defencemen, which is surprising because the defence on this team isn't particularly good. 
Phaneuf-Brewer? What did Dion do to deserve… Oh why do I even ask anymore?

— Frank (@The_FDB) March 21, 2015
13. JONATHAN BERNIER (LAST WEEK: 15)
14. JAMES REIMER (LAST WEEK: 16)
The fact that these two guys are still showing up at the arena every night speaks volumes. Neither has been great, but just like how it would be weird to see a goaltender risking injury to make a big play in an All-Star game it would be equally weird to see either of these goaltenders put it all on the line just the Leafs can lose 2-1 instead of 4-1. 
15. JAMES van RIEMSDYK (LAST WEEK: 12)
There's a fine line between thinking that van Riemsdyk could do more, and this nonsense from Sportsnet
The broadcast just called trading Luke Schenn for James van Riemsdyk a mistake and Rogers wonders why people are getting fed up.

— Shawn Reis (@ShawnReis) March 15, 2015
16. PETER HOLLAND (LAST WEEK: 7)
While I feel bad that Holland's injury is taking away his opportunity to showcase his abilities, I appreciate that it contributes to the tank. Take your time to heal properly, Peter. The twenty minutes a night of Trevor Smith is doing exactly what we need it to do.
17. RICHARD PANIK (LAST WEEK: 6)
Richard Panik is the net presence we were promised that Clarkson would be. 
18. JOAKIM LINDSTROM (LAST WEEK: NR)
I'm told he plays on the Leafs and had a goal this week. 
¯\_(ツ)_/¯
19. ERIC BREWER (LAST WEEK: 19)
Eric Brewer played in his 1000th game on Saturday. I assume the first 993 or so went better than this.
It's been a rough go for Eric Brewer. He's been on the ice for 11 of the last 18 goals scored on the #Leafs. #TMLtalk

— David Alter (@dalter) March 22, 2015
20. BRANDON KOZUN (LAST WEEK: NR)
If I don't put Kozun here then I'd probably have to put Bozak or Lupul here and I don't want to because they've been playing like ass. So with that reasoning established, clearly Kozun's secondary assist this week was a memorable highlight for all Leafs fans.
DIDN'T MAKE THE CUT
MacWilliam is not someone who plays on a good NHL team.
For that matter neither are Bozak or Lupul. Bozak and Lupul are very good hockey players who are doing everything they can to be healthy for new teams next season who they will definitely help win Stanley Cupzzz.
UPDATE: I guess I forgot to include David Booth.